Everything you need to Get the Most Out of Lezhin Comics
Your Fantasy, Our Content. A wide variety of genres something for everyone.
Exclusive Deals
Running low on Coins? No problem!
We've got plenty of FREE and sale comics.
* Check out our sales on Mondays and Wednesdays for more FREE episodes and discounts on paid episodes!
Read Premium Comics
for FREE with WUF!
WUF comics unlock for free
every 3, 6, 12, or 24 hours.
Check out WUF >
Check Your Gift Box
for Freebies!
Receive free Coins and Points
through our events and specials!
Go to Gift Box >
Exclusive Deals
for New Users!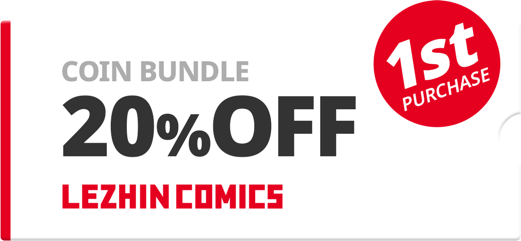 Buy Coin >